In Texas, Old West traditions sit alongside uber-modern culture: Cattle ranches and tech headquarters; barbecue joints and upscale restaurants; wide-open spaces and rapidly expanding cities; oil fields and spaceflight. The Lone Star State is the meeting of two seemingly separate worlds.
Texas has done an excellent job preserving its history. The Alamo sits in the center of San Antonio, just steps from the 750-foot Tower of the Americas. The battlefield at San Jacinto, the last event in the Texas Revolution, is preserved only 20 minutes north of NASA's Johnson Space Center near Houston. And the Texas State Capitol building in Austin, built in 1888, is just blocks away from the offices of Google, Apple and Meta.
Tech has become a massive industry in Texas,
directly contributing $142.8 billion per year to the state's economy
. In 2021, Texas added more tech jobs than any other state while creating the second-most new tech businesses, behind only Florida. Texas trails only California in its total number of tech workers, with more than 790,000 people employed in the industry.
The state capital of Austin has exploded in popularity, population and cost of living over the past decade as tech companies big and small have moved in. Two Austin suburbs, Georgetown and Leander,
were the fastest-growing cities in the nation
for the year ending in June 2021. New Braunfels, outside of San Antonio, ranked fifth.
Population growth has strained the state's power grid, and 2021 saw winter storms that caused major blackouts and hundreds of deaths. This year, the Electric Reliability Council of Texas, which operates the grid, powered through record-setting summer demand by boosting power reserves and rewarding industrial consumers for cutting their usage. This new strategy is promising for the coming winter demand as climate change continues to cause extreme temperatures in the state.
As Texas continues to grow, so does its economy. In 2021, its gross domestic product (GDP) hit $2 trillion, representing the ninth-largest economy in the world and the second largest in the U.S. (trailing only California). In first-quarter 2022, national GDP shrank and most states took a hit as inflation squeezed the economy. Texas was in the middle of the pack with annualized GDP growth of -2.3%.
A recent report from Texas A&M University's Real Estate Research Center showed a mixed outlook for the state's immediate economic future. Job growth accelerated this past July and the unemployment rate in August was 4.1%, down from a pandemic-era peak of 12.6% in April 2020. The state's labor force had expanded past its pre-pandemic size and the Dallas Fed's business-cycle index recorded seasonally adjusted annualized growth of 12% in July.
High inflation, however, was a major issue for the state's economic outlook. Inflation in Houston, for instance, was outpacing the rest of the country by a full percentage point. According to the Texas A&M report, the drivers of inflation in the state's largest city were housing, transportation and food. ●
Home prices continued to climb in Texas in second-quarter 2022 while home sales dropped slightly, according to Texas Realtors.
Home sales decreased 5.6% year over year
at that time for a total of 108,390 homes sold. Time on the market decreased year over year by five days, with homes spending an average of 27 days on the market in Q2 2022.
The statewide median home price rose to $357,388, a 19.1% increase from Q2 2021. Nearly half of the homes sold in Texas from April to June of this year were priced between $200,000 and $399,000. Rising prices appear to be decelerating, however, according to monthly data from Texas A&M University's Real Estate Research Center. In June 2022, the median home price slid to $349,000, $3,000 below the median price in May. This was the first monthly decrease since December 2020, although prices remain significantly higher than pre-pandemic days.
Texas Realtors noted that for-sale inventory nearly doubled from Q2 2021 to Q2 2022, reaching 2.1 months of supply at the current sales pace. This marked the first time the state had seen a two-month supply level since Q3 2020. And it was the first time that inventory had increased year over year since Q3 2019.
Focus: Agriculture

Texas ranks No. 4 nationally in agricultural cash receipts, with sales totaling $20 billion in 2020. The biggest of all ag commodities in Texas is cattle, which represents about 42% of agricultural business in the state and 13% of all cattle in the country. Texas also is the No. 1 producer of cotton among all states.
The Texas ag industry was threatened this year by a severe drought, which had impacted 97% of the state as of August. There was a large increase in cattle sales by ranchers with barren grazing lands who couldn't afford the costs of bringing in feed and water. These sell-offs allow ranchers to earn short-term cash but will cut profits in the long run by lowering the number of new calves born each year.
The massive cotton industry is hurting, too
. Although drought conditions lifted somewhat in September, it was too late for the cotton crop, which didn't receive the crucial water it needed during its growth cycle. According to the Texas Tribune, it's estimated that only 2 million acres of cotton will be harvested in West Texas in 2022, less than half of last year's crop.
What the locals say

"Every seven minutes, someone moves to Dallas-Fort Worth. Our job market is strong, we do not have a state income tax, we have great schools and an international airport. We saw home prices rise around 18% over the last two years, and the rate has now slowed a bit to 10%. We're still in a seller's market, but things have definitely slowed down, which is a good thing. Buyers no longer have to offer way over list price and waive all contingencies. Compared to last year, we have much more inventory, but compared to a balanced market, we're still short."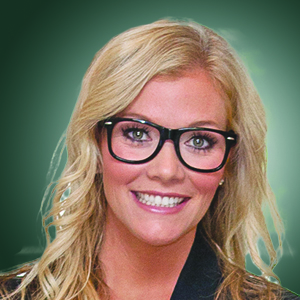 Denise Donoghue

Branch manager
Thrive Mortgage LLC
3 Cities to Watch

Corpus Christi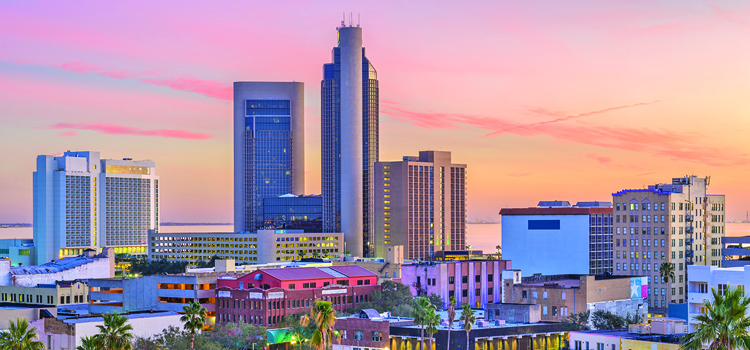 Corpus Christi is Texas' tropical paradise on the Gulf of Mexico, offering visitors access to more than 100 miles of sandy beaches. With a metro-area population of 430,000, the city welcomes 10.6 million visitors per year. Unsurprisingly, tourism is the second-largest industry sector in the city, behind oil and gas. The Padre Island National Seashore is home to many protected species, including hatchling sea turtles. The Port of Corpus Christi is the nation's third largest and
exports more energy than any other port.
Amarillo

Route 66 runs through the Texas Panhandle city of Amarillo, known as a ranching capital of the Old West and a center of cowboy culture. In 1893, Amarillo's population was listed as "between 500 and 600 humans and 50,000 head of cattle" because of the massive presence of cattle ranches. Today the metro area is home to about 264,000 people, and the city has grown into a hub of culture and recreation that includes the Texas Air & Space Museum.
Austin

The capital city was the fastest-growing metro in the U.S. between 2010 and 2020, expanding its population to 2.3 million, a 33% increase. Known as the "Live Music Capital of the World," the city is home to the uber-popular South by Southwest and Austin City Limits festivals. Austin has attracted a myriad of tech companies in recent years. Tesla and Oracle opened headquarters while Google, Apple, Amazon, Facebook and SpaceX opened secondary offices. The median household income in Austin is $75,752.
Sources: Austin Chamber of Commerce, Computing Technology Industry Association, KXAN-TV, Office of the Texas Comptroller, Port of Corpus Christi, Reuters, TechCrunch, Texas A&M University, Texas Economic Development Corp., Texas PBS, The Texas Tribune, U.S. Bureau of Economic Analysis, Visit Amarillo, Visit Corpus Christi, Zillow