An eye-popping statistic on the U.S. apartment market was released this past summer by Institutional Property Advisors (IPA), a division of Marcus & Millichap. The report showed that the four largest metro areas in Texas — Houston, Dallas, Austin and San Antonio — accounted for 17% of the nation's multifamily housing units under construction as of June 2023.
The Dallas-Fort Worth metroplex led all U.S. markets at that time with nearly 73,000 apartment starts, equating to inventory growth of 8% in the North Texas hub. Apartment supply in San Antonio was also on pace to grow by 8%, although the number of units under construction there totaled only 17,000. In Austin, meanwhile, rental stock was set to soar by 15% as developers had broken ground on more than 45,000 units.
IPA forecast a "sharp decline in future delivery volumes beginning in 2025," but analysts also noted that a recent cooldown in rent growth for these metros is likely to be temporary. Investors seeking opportunities in the Texas multifamily sector could be attracted by an anticipated rise in rent growth in 2024, while appreciation "above the long-term norm seems likely to return in early 2025."
The Lone Star State's economy is outperforming the nation as a whole. Data from the U.S. Bureau of Economic Analysis showed annualized gross domestic product growth of 3% for Texas in first-quarter 2023, compared with 2% national growth. Meanwhile, the Federal Reserve Bank of Dallas reported that the seasonally adjusted annual rate of job growth in Texas (3.2%) exceeded the U.S. average (2.2%) during the first six months of this year. Employment growth in the energy, information, construction and financial services sectors were especially strong for Texas compared to the rest of the nation.
Dallas Fed analysts also reported that the major office markets in Texas are continuing to expand. In terms of square footage under construction, Texas had three of the top 20 markets in the country as of June 2023: Austin (No. 5), Dallas (No. 8) and Houston (No. 14). Additionally, Austin ranked first among all U.S. office markets for new construction as a percentage of existing stock (6.2 million square feet, or 6.9% of current stock in June).
Although much of the growth in Texas is centered on the aforementioned metros, other portions of the Lone Star State are thriving too. In the Permian Basin region of West Texas, for instance, the populations in and around the cities of Midland and Odessa are expected to triple from 2010 to 2050. The regional economy is heavily dependent on oil and natural gas extraction, and these industries currently appear to be embracing steady growth rather than chasing the high production volumes that sparked previous boom-and-bust cycles.
Further to the west, El Paso and the surrounding Borderplex region are home to 2.5 million people, including a large bilingual workforce. The metro area accounts for 17% of all trade activity between the U.S. and Mexico, and it's the fifth-largest manufacturing hub in North America with some 320,000 workers. ●
During the two-year period ending in June 2023, asking rents for industrial properties in the San Antonio metro area grew by 25% to reach $8.15 per square foot, Cushman & Wakefield reported. Vacancy rates, meanwhile, fluctuated quite a bit during the same time frame and nearly doubled after bottoming out at 3.9% in third-quarter 2022.
This past September, private equity firm Harbor Capital acquired a vacant distribution and manufacturing center in the southwest suburb of Von Ormy. The Class A facility encompasses 198,000 square feet and sits in close proximity to two interstate highways. And the metro area's largest industrial sale of Q2 2023 involved a two-building portfolio totaling 648,000 square feet in northeast San Antonio.
In May 2023, the Koontz Corp. announced plans to develop a 188-acre "industrial megasite" on the city's southwest side. The project is expected to take at least six years to be finished and involves "the largest developable infill site left in San Antonio that is receptive to industrial and manufacturing," according to a sales and leasing partner. Last year, NorthPoint Development broke ground on a $230 million industrial park in the eastern suburb of China Grove, with the first phase reportedly set to be delivered in Q3 2023.
What the Locals Say
Austin definitely has a high profile. It's one of those markets that continually performs. There are some issues with overbuilding, but we're mostly on track and things are as vibrant as they've ever been. We've definitely noticed increased activity from institutional investors.
The demand for rental housing is still very strong. In terms of the banks, lenders have pulled back a little bit, but we have so many debt funds that have come out with construction money. I'm working on two multifamily construction loans right now. The biggest thing I tell borrowers is, "Let's go to your existing banks where you have deposits and use that as value." A lot of people don't put as much value onto existing relationships at banks these days.
I don't think Texas is any different than the rest of the nation in terms of what's happening with refinancing maturing debt. We don't have so much of a problem with the maturing notes that are on long-term fixed debt. It's the short-term maturities — somebody who did a two- or three-year loan a couple years ago. They bought a rate cap and now they're having to fund that again. They never thought the rates would go to 8.5% and they're just having a little bit of sticker shock.
Sometimes they do have to come to the table with money, or we can structure some kind of creative debt stack. We'll say, "Here's your first lien, and we can put some preferred equity on top so we can get you out of your maturing debt and you don't have to write a check at closing."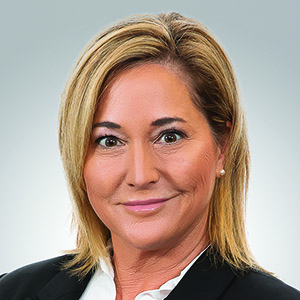 3 Cities to Watch
Austin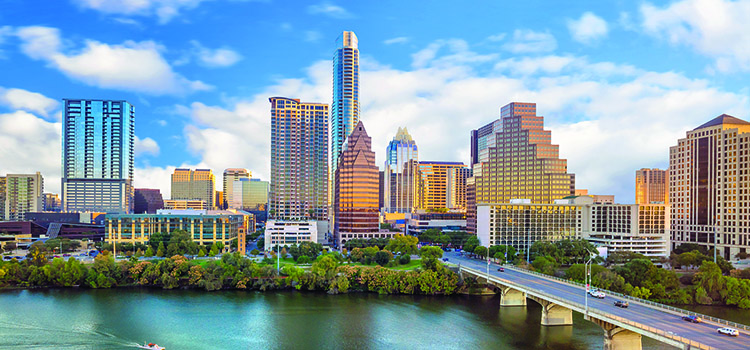 The Texas capital continues to grow at a remarkable rate. According to 2022 census figures, Austin became the 10th-largest U.S. city with 975,000 residents and was the nation's fastest-growing large metro area for a 12th straight year. Business Facilities recently ranked Austin as the No. 2 best business climate among large metros, an accolade propelled by the city's life sciences and technology sectors. The office vacancy rate jumped to 25% in Q2 2023, Cushman & Wakefield reported.
Corpus Christi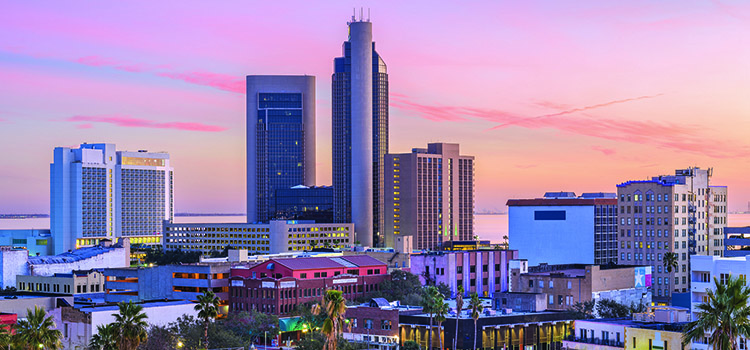 This Gulf Coast city (population 317,000) is the eighth largest in Texas. Corpus Christi is the largest U.S. port for crude-oil and liquefied natural gas exports, and area community colleges are partnering with the energy sector to meet demand for skilled workers. The local naval air station directly employs 8,400 people and generates $3.3 billion per year in economic output. The USS Lexington (aka "The Blue Ghost"), a retired aircraft carrier turned museum, has resided in the city since 1992.
Lubbock
The home of Texas Tech University, Lubbock has grown by 15% since 2010 to include 263,000 residents. Along with education, the local economy is powered by agribusiness, food processing, health care and IT firms. Hundreds of millions of dollars have been invested in downtown Lubbock in recent years, including the repurposing of a former bank building to house municipal services. A private developer is building a Class A student housing complex with 730 beds that is slated to open in 2025.
Sources: Business Facilities, City of Austin, City of El Paso, Commercial Property Executive, Connect CRE, Cushman & Wakefield, Federal Reserve Bank of Dallas, Institutional Property Advisors, Lubbock Economic Development Alliance, NPR, San Antonio Express-News, Texas Comptroller of Public Accounts, Texas Demographic Center, Texas Economic Development Corp., Texas Tech University, USS Lexington Museum, World Population Review