Receive industry insights in your inbox
Get The Originator Newsletter
Daily News
The articles you need to stay informed.
Market Trends
Stay apprised of the industry so you can best serve your clients.
Rankings Alerts
Be the first to know about our acclaimed Top Originators rankings
Connect with direct lenders
Access direct lenders to close the deals you have in hand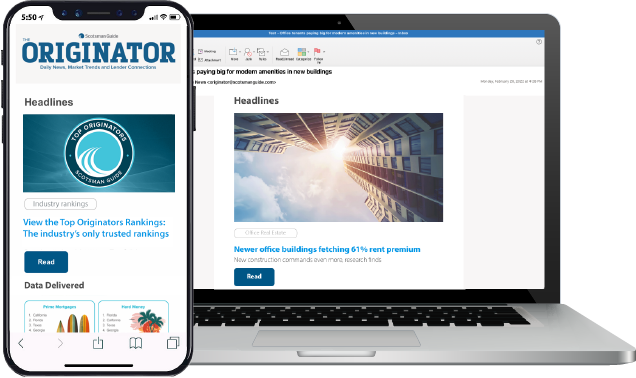 "Scotsman Guide has been a big part of growing my business over the years. It's great to have a trustworthy resources mortgage brokers can truly rely on."
Subscribe to the leading resource for mortgage brokers.
Scotsman Guide has provided mortgage brokers with invaluable resources that help them grow their financing networks and stay informed about market news, trends and data for more than 25 years
A marketplace of direct lenders, built directly for mortgage brokers.
Quickly fund your deal with Lender Search
Close the deal you have in hand
Serve your clients better with direct access to an array of lenders that can close any real estate deal.
Fast, easy access to detailed lender information
Research and discover the perfect lender to fund your clients' unique deals.
Connect with trusted lenders
Access to more than 200 vetted direct lenders and more added every month.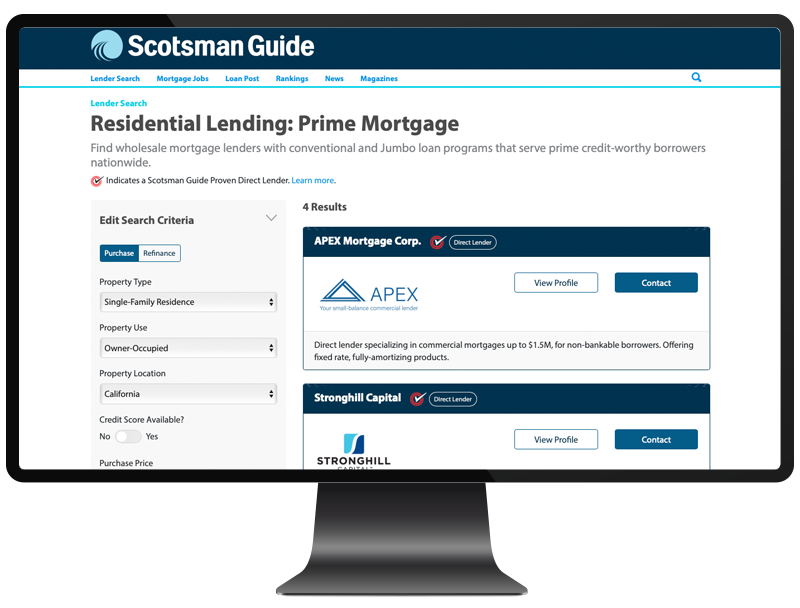 "I use the online Lender Search Engines and the magazine to find the perfect match to fund my clients' deals. Scotsman Guide is a must for any serious broker!"