Michael DeVito, a longtime mortgage industry executive and current CEO of Freddie Mac, has informed the agency's board of directors that he intends to retire in the first quarter of 2024, the government-sponsored enterprise (GSE) announced.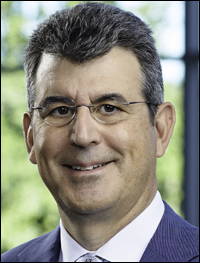 DeVito joined Freddie Mac in June 2021, succeeding interim CEO Mark Grier. DeVito's appointment to the CEO post completed the leadership transition following the November 2020 departure of David Brickman, who stepped down when it became clear that releasing Freddie and fellow GSE Fannie Mae from conservatorship was no longer a priority.
DeVito's tenure in charge of Freddie has seen both peaks and valleys in the mortgage market, as he entered the agency's executive suite during the tail end of pandemic-era housing boom and guided Freddie through the recent residential housing downturn. Freddie remained productive and profitable throughout, reporting $2.9 billion in net income in its second-quarter earnings release, up 20% annually. Freddie's portfolio of single-family mortgages rose 3% year over year during this period, growing to $3 trillion.
Sandra Thompson, director of the Federal Housing Finance Agency (FHFA), praised DeVito for his leadership.
"Michael DeVito has brought more than 30 years of experience and leadership in mortgage finance to Freddie Mac," she said. "I am grateful for his commitment and dedication, which has put the company in a stronger financial position while still providing broad access to credit for all creditworthy borrowers. I am deeply grateful for his service and wish him well in his future endeavors."
Thompson and the FHFA, which oversees Freddie Mac and Fannie Mae, will work closely with Freddie's board of directors to choose a successor and "ensure a smooth transition to the new leadership," according to Thompson's statement. "A smooth transition is anticipated," according to a statement from Freddie Mac.
"We are very saddened to hear of Michael's departure, and the board expresses its profound appreciation for his strong leadership and his many other contributions to Freddie Mac," said Sara Mathew, chair of Freddie Mac's board of directors. "Above all, Michael demonstrated a true passion for the company's mission and drove meaningful progress in making home possible for homebuyers and renters in communities across the nation."
DeVito's mortgage experience extends far beyond his stint at Freddie Mac, having served at Wells Fargo for more than 23 years. He held several leadership roles at the bank, including executive vice president and head of home lending, overseeing all of the company's forward mortgage and home equity business operations.