Rocket Companies has made a big move at the top, naming fintech veteran Varun Krishna as its new chief executive officer effective Sept. 5.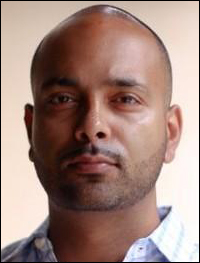 Detroit-based Rocket, which includes Rocket Mortgage, Rocket Homes, Rocket Loans and Rocket Money, has been without a permanent CEO since last month after Jay Farner retired following 37 years with the company. Bill Emerson, longtime company executive and vice chairman of Rocket majority shareholder Rock Holdings, was named interim CEO in Farner's stead, filling in since Farner's departure. He will continue his interim role until Krishna joins the company and will stay on Rocket's board, working with Krishna for a smooth transition.
As for Krishna, he brings more than two decades of major fintech experience to his new position, most recently at Intuit as executive vice president and general manager of the firm's Consumer Group. There, he was head steward of the company's famous consumer tax software products, TurboTax and TurboTax Live. Before joining Intuit, he was senior director of product at PayPal, where he oversaw the global consumer product team. He has also held roles at Groupon, Betterworks and Microsoft. He earned a bachelor's degree in computer engineering from the University of Waterloo.
"I am honored to join the Rocket Companies team," said Krishna. "Rocket has a rock-solid foundation and tremendous potential, with its comprehensive ecosystem and industry-renowned technology, strong brand and award-winning client service.
"I look forward to working with Bill, the board and Rocket's exceptionally talented team members to drive the company's future success and create long-term value for our stakeholders."
Dan Gilbert, founder and chairman of Rocket Companies, praise Krishna as "a visionary leader with a proven track record of helping consumers achieve financial freedom."
"Throughout his career, he has delivered innovative, technology-driven client experiences for complex personal transactions in large, fragmented markets," Gilbert said. "Varun's experience aligns perfectly with Rocket's vision, making him the ideal person to drive growth, strong performance and operational excellence at Rocket. On behalf of the entire Board and our team members, I welcome Varun as Rocket's new CEO."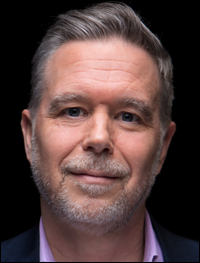 The leadership transitions at Rocket don't stop with Krishna's appointment, however. The company also announced that Bob Walters, CEO of Rocket Mortgage and president and chief operating officer of Rocket Companies, has announced his own retirement plans. Walters, who joined Rock Financial (the former name of Rocket Mortgage) in 1997, will retire on Sept. 5, at which point Krishna will succeed him at Rocket Mortgage CEO, while Emerson will take on Walters' leadership positions at Rocket Companies.
"For the last 27 years, I have been honored to work alongside many special and talented people who are also some of the very best anyone could ever hope to spend a career with," Walters said. "I'm excited about the next chapter, but I will deeply miss the camaraderie, passion and excellence of everyone who has built Rocket into the great company that it is. I am proud to be able to leave with the business in great hands, knowing, as Dan Gilbert often reminds us, 'Our best days are most certainly ahead.'"
"Since joining Rocket Mortgage more than 26 years ago, Bob has built an exceptional team and strengthened our foundation to enable the company to grow in any market," Gilbert said of Walters. "His legacy as a leader and an expert in Capital Markets will leave a lasting impact on Rocket Mortgage and I thank him for the years of dedication to our business."