Population growth in the Pacific Region states was generally strong during the past decade. From 2010 to 2020, census data shows that Washington led the region at 14.6% growth, followed by Oregon at 10.6%. These figures were well above the U.S. growth rate of 7.4%. Hawaii's population increased by 7% while Alaska had relatively slow expansion of 3.3%.
In third-quarter 2022, Alaska led all states in gross domestic product (GDP) growth with an 8.7% year-over-year increase. But this may be a blip rather than a trend. From 2015 to 2021, the state's GDP declined by 7.1% while the broader U.S. economy grew by 12.8%.
One factor working against Alaska is its shrinking employment base. State economists report that the number of Alaskans between the ages of 18 and 64 has been decreasing over the past decade. The state's dependency ratio (the number of children and seniors per working-age resident) reached 64% last year, a level not seen since the mid-1970s.
Still, there are positive signs for the northernmost state. In the largest city of Anchorage, modest job growth is forecast for 2023, much of it in the leisure and hospitality sector. And a $200 million redevelopment project known as Block 41 is expected to further revitalize downtown Anchorage.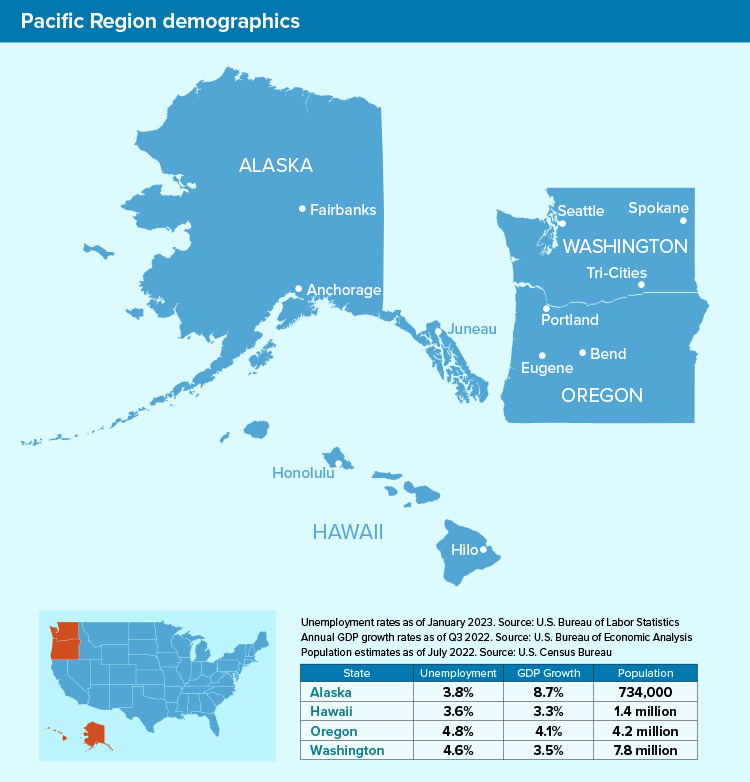 Hawaii's economic health has improved greatly since the immediate aftermath of the COVID-19 pandemic. This past March, University of Hawaii economists expected that the state's tourism industry would experience a mild lull through mid-2024, partially due to Japanese visitors returning at only 25% of pre-pandemic levels. But the construction industry is expected to grow due to a long list of pending public-sector projects.
After previously predicting a late 2023 recession for Oregon, state economists changed their tune earlier this year by calling for "an economic soft landing and continued expansion." Oregon is anticipated to have billions of dollars in surplus tax revenues through 2025.
In Portland, commercial real estate experts believe that strong fundamentals will counterbalance some of the ongoing and newly forming headwinds. Industrial and multifamily assets have fared well in the past few years, but one analyst called Portland's office market a "slow-motion train wreck" in which "older, lower-quality office properties will continue to get hammered."
In the final two months of last year, Washington added more jobs than state economists predicted. Much of these gains occurred in the construction and government sectors. This past January, however, Washington's unemployment rate inched up to 4.6%, a full percentage point higher than the national average.
In eastern Washington, Spokane County's population has topped 550,000 and is expected to grow another 4.5% from 2022 to 2027. Industrial real estate is in exceptionally high demand with a vacancy rate of 2.1% at the end of last year. Tenants absorbed 85% of the 1 million square feet of industrial inventory added in 2022, according to commercial real estate brokerage Kiemle Hagood. ●
Office tenants appear to be eschewing downtown Seattle in favor of less expensive spaces in the suburbs. Cushman & Wakefield reported that the office vacancy rate in Seattle's central business district (CBD) rose from 17.9% at the end of 2021 to 20.2% at the end of 2022. During the same period, vacancy rates in major suburban markets declined between 50 and 470 basis points.
Asking rents in the CBD were rising much more quickly compared to other areas, however, jumping 14.5% during the year to reach an average rate of $50.94 per square foot. In other parts of Seattle and suburbs to the south, rent growth during this time averaged less than 1%, while properties in eastside markets such as Bellevue and Redmond recorded rent growth of 3.1%.
Major office-using companies such as Microsoft, Amazon and Meta have recently laid off employees and are shrinking their real estate footprints. A report this past February from nonprofit news website Crosscut noted that city leaders are interested in revamping the CBD to attract more residential development as downtown office workers have returned to their desks at less than half of their pre-pandemic levels.
What the locals say
The population has gone down in Anchorage over the past few years, so the labor force is shrinking and obviously that's not good. Trying to find labor is a struggle everywhere in the state. We're starting to see things turn around. There's a couple big projects on the horizon in the oil and gas field. Willow is an $8 billion project and Pikka is valued at $2.6 billion.
Like everywhere, the cost of construction is high and new housing inventory is expensive. It's just hard for developers to create cost-effective multifamily housing right now. In that sense, it benefits existing owners because it's extremely hard to develop. I think the multifamily owners who have been in the market for a while are doing extremely well. There's a little bit of concern for some of the smaller mom-and-pop owners who are in those smaller six-plex type of properties. If they have variable interest rates, they bought on a really thin margin, and rates are going to bounce or readjust on them shortly, there may be some people going upside down.
The downtown Anchorage office market is soft and was prior to COVID. Most of these properties are fairly antiquated office buildings. The primary new-construction office buildings are in midtown, which is doing better. The product is newer, so there tends to be that movement to newer spaces. Like everywhere, we've seen these firms downsizing or rightsizing with a blend of work-from-home and work-in-the-office programs. I'm working with two different large national firms right now and both of them are downsizing.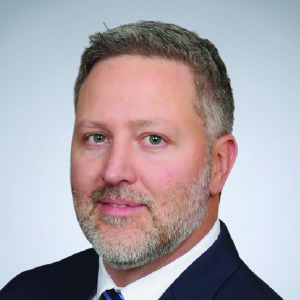 3 Cities to Watch
Bend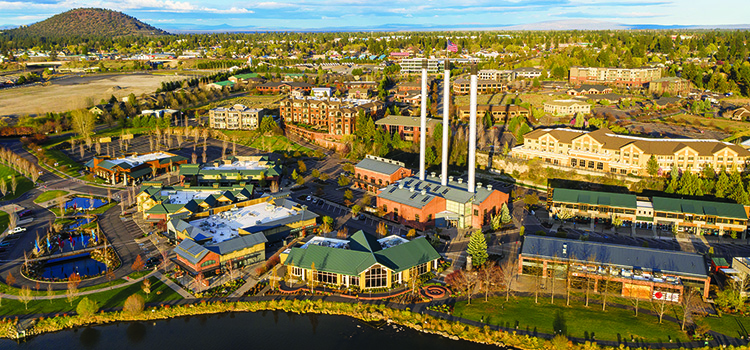 As a cultural epicenter for art, food, music and outdoor recreation, Bend is the fastest-growing city in Oregon. The metro-area population is expected to surge by another 84% in the next four decades to reach 383,000 in 2060. The cost of living for Bend residents rose by 22.5% from 2010 to 2020, one of the highest rates among small U.S. cities. Demand for commercial real estate is high as vacancy rates for office, retail and industrial properties hovered near 3% at the end of 2022.
Hilo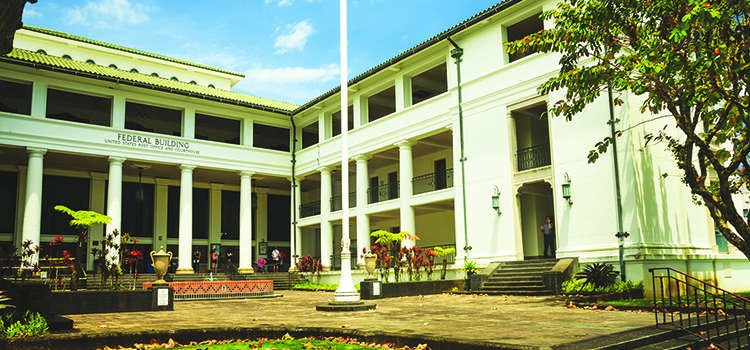 About one-quarter of the residents on Hawaii's Big Island live in the city of Hilo. Hawaii Volcanoes National Park is a major local attraction with about 1.2 million visitors each year. The island made international news late last year when the world's largest active volcano, Mauna Loa, erupted for the first time since 1984. Hilo homes sold for a median price of $485,000 this past January, although the average home sold for about 3% less than list price, according to Redfin.
Tri-Cities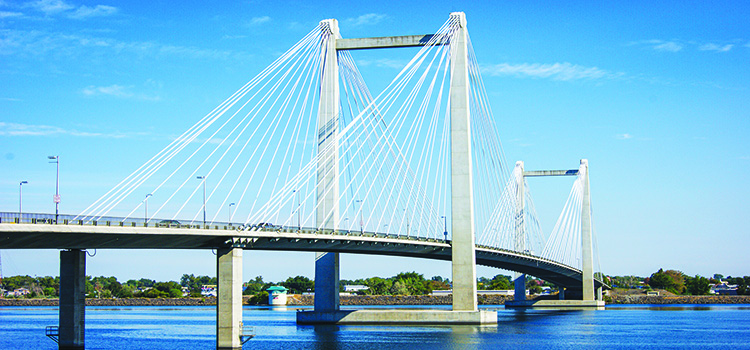 Kennewick, Pasco and Richland form the Tri-Cities (metro-area population of 308,000) in southeast Washington. Research and development firm Battelle and food processor Lamb Weston are among the major local employers. The nearby Hanford Nuclear Reservation produced most of the plutonium for the nation's atomic bombs during and after World War II. Cleanup at the 580-square-mile site will cost hundreds of billions of dollars in the coming decades.
Sources: Alaska Department of Labor and Workforce Development, Anchorage Daily News, Anchorage Economic Development Corp., Compass Commercial Real Estate Services, Crosscut, Cushman & Wakefield, Hawaii Visitors & Convention Bureau, Kiemle Hagood, National Park Service, Oregon Office of Economic Analysis, Portland Business Journal, Redfin, The Center Square, The New York Times, The Source Weekly, Tri-City Development Council, Tri-City Herald, University of Alaska, University of Hawaii, Washington Economic and Revenue Forecast Council