While Florida is famous for its sun-soaked beaches, endless waterways and the nightlife of Miami, it's also globally recognized for its most popular crop: oranges. The Sunshine State produces about 70% of the nation's citrus crops each year, and more than 90% of U.S.-produced orange juice is made with Florida oranges.
Consumers have likely noticed that the price of orange juice has risen at the grocery store, along with that of other products, during the recent period of inflation. But the truth is that OJ prices would have increased regardless of heavy inflation, due to a disease that has decimated Florida's orange crop.
Hurricanes Ian and Nicole damaged many orange groves last year, but the main problem facing the state's fruit growers is citrus greening disease, which is carried by miniscule insects called psyllids. Shannon Shepp, executive director of the Florida Department of Citrus, told CNN late last year that 100% of the state's orange groves had been impacted by the disease. Growers were feeling the impacts and the 2023 orange harvest was predicted to be the worst in nearly 90 years.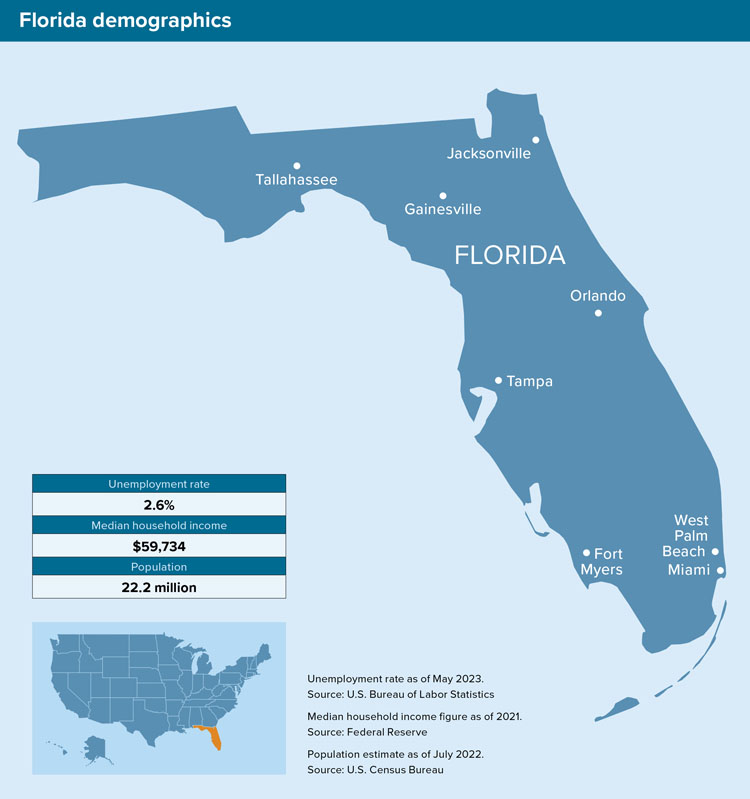 Michael Rogers, director of the University of Florida's Citrus Research and Education Center, told PBS NewsHour this past May that Florida produced 220 million boxes of oranges in 2004. Now the state is down to 16 million boxes. Orange juice futures, a good measure for wholesale prices, increased substantially from June 2022 to June 2023. Researchers are looking for solutions, including growing trees under giant protective mesh canopies. But Rogers said the ultimate solution will come in the form of a new variety of citrus tree that's disease resistant.
The blight has been devastating for local orange growers. But despite the negative impact on the state's economy, officials say that Florida is well positioned to face an anticipated recession.
According to University of Central Florida economists, the near-term fiscal forecast looks less like a hurricane and more like a tropical storm. Consumers have continued to spend on goods and services, bolstering Florida's tourism sector. Continued population growth and wealth inflow are also good signs, alongside record-low unemployment that stood at only 2.6% this past May.
Florida's gross domestic product (GDP) grew faster than the national average in fourth-quarter 2022, the most recent data available. U.S. GDP grew 2.6% during the prior year while Florida's grew 3.7%.
For a sixth straight year, the Sunshine State ranked No. 1 in the nation for net migration (the difference between the number of people moving in and out). Florida welcomed 444,500 new residents from July 2021 to July 2022. Notably, this was a gain of 185,000 residents compared to the prior year's total and the state's largest-ever year-over-year increase in net migration. Florida remained the third most-populous state behind California and Texas, reaching a population of 22.2 million. ●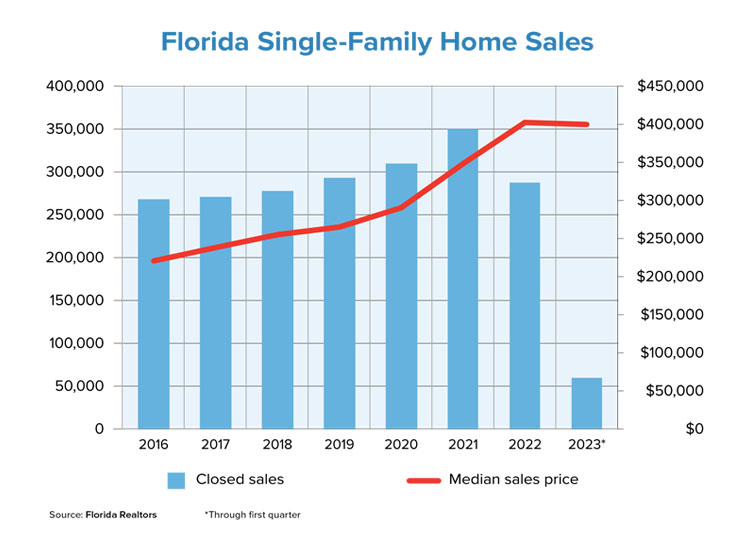 Just like the rest of the nation, home sales in Florida have slowed from last year. Single-family sales fell 8.5% from May 2022 to May 2023 while new listings declined by 22.2%, according to Florida Realtors. Median and average sales prices, however, stayed flat year over year. And the inventory supply based on the current sales pace rose from 1.4 months to 2.7 months.
Condominium and townhome sales, an important market for the state, fell more dramatically during the same period. Closed sales dropped by 14.1% year over year and new listings fell 16.2%. Like the single-family sector, median and average sales prices remained flat. Supply rose from 1.5 months to 3.6 months.
Due to heavy migration into Florida and extreme demand for housing, prices rose much more quickly during the post-pandemic boom compared to other states. With a significant moderation in prices not yet occurring, May 2023 data from Florida Atlantic University found that the Sunshine State had nine of the country's 14 most-overvalued housing markets. Buyers in Tampa paid a 44% premium above long-term pricing trends, the third-highest rate in the nation. The metro areas of North Port-Bradenton and Cape Coral-Fort Myers ranked fourth and fifth, respectively.
What the Locals Say
Florida is more insulated than the rest of the country and Tampa is more insulated than other parts of Florida. Production has definitely decreased, but whether it's because of politics, taxes or weather, there's still an abundance of people moving to Florida — and Tampa specifically.
There's still a huge demand if the property is desirable. If it's in a great location and priced right, we're still seeing multiple offers. In rural areas like Wesley Chapel, outside of Tampa, there are more affordable properties that are still appreciating, so we're seeing more activity and demand there. Less desirable properties, or those in outlier neighborhoods, are starting to sit longer than they were last year when everything was flying off the shelves, in a return to a more normal market.
Parts of Florida are still seeing massive growth. Jacksonville is blowing up because of development happening there and prices are increasing like crazy. And Tampa, which had a stigma for many years of being a place just for retirees, is changing and growing.
The average loan amount here used to be $150,000. Now my average loan is over $350,000. It's increased drastically because we have a real city being created — it's clean, the weather is great year-round, there's a lot to do and there's no state income tax. In my opinion, Tampa is the No. 1 place to invest in real estate for growth. People getting in on the ground floor now will reap the benefits in years to come.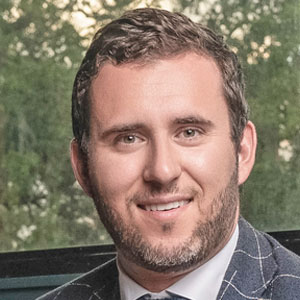 3 Cities to Watch
Gainesville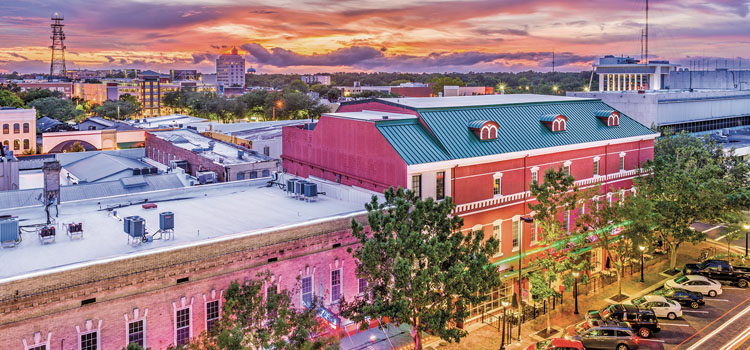 Located in north central Florida, Gainesville is home to the University of Florida and its popular Gators sports teams. With an enrollment of 60,000, the university accounts for a large portion of the city's population of 145,000. Home prices in the city grew 9.5% year over year in May 2023 to reach a median listing price of $350,000, according to Realtor.com. At that time, the median home spent 33 days on the market. Gainesville has a median household income of $40,937.
West Palm Beach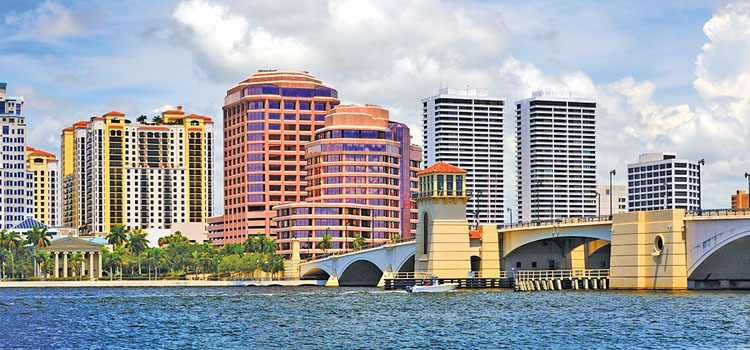 Situated at the north end of the Miami metro area, West Palm Beach has long been lumped in with its famous neighbor. But the city of 120,000 residents, which anchors a population of 1.5 million in Palm Beach County, has built its own reputation in recent years. "Wall Street South" has welcomed droves of wealthy northerners and large financial firms like Goldman Sachs and BlackRock. Home prices rose 12.2% during the year ending in May 2023 to reach a median list price of $460,000, Realtor.com reported.
Cape Coral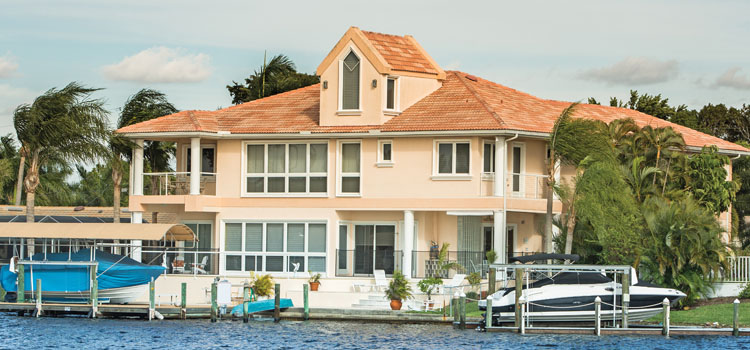 Cape Coral makes up the western half of the fast-growing Cape Coral-Fort Myers metro area in southwest Florida. The largest master-planned community in the U.S., it has a labyrinth of canals and is a haven for boat enthusiasts. After years of massive home price growth, the median list price of $485,000 this past May was down 1% year over year. The median home was on the market for 54 days at that time, according to Realtor.com. The city's median household income is $65,282.
Sources: CNN, Florida Atlantic University, Florida Realtors, PBS NewsHour, Realtor.com, Tampa Bay Economic Development Council, The News-Press, Trading Economics, University of Central Florida, University of Florida, Visit Florida, WPTV