Finance professionals of all types are familiar with the "Wall Street South" movement. About 10 years ago, private equity firms, asset managers and other financial services companies began to relocate to South Florida due in large part to favorable tax conditions.
This trend accelerated after the arrival of the COVID-19 pandemic as the Sunshine State had relatively few public health restrictions. Labor statistics show that Miami, Fort Lauderdale, West Palm Beach and their suburbs added nearly 32,000 jobs in professional, business and financial services from 2021 to 2022.
The formerly sleepy city of West Palm Beach has added 20,000 new residents since 2010. It's been transformed by the presence of New York City restaurateurs who offer haute cuisine, premier health care providers that have popped up to serve an affluent population, and luxury apartments that are being sold for up to $25 million.
Florida is home to many thriving industries. Anchored by the Kennedy Space Center, the Cape Canaveral Space Force Station, 130 public airports and 20 commercial airports, the aviation and aerospace sector pays out more than $10 billion in wages per year for 118,000 employees across the state.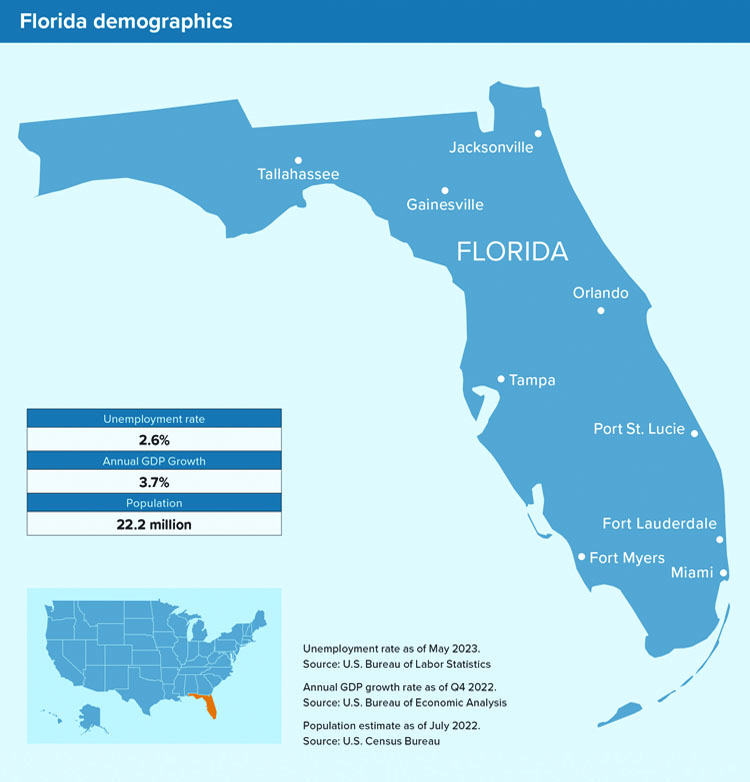 IBM built the first personal computer in Boca Raton and the state's IT sector now employs 311,000 people. Florida's life sciences industry spans more than 1,400 companies, including household names such as Johnson & Johnson, Bausch + Lomb, and Bristol Myers Squibb. Logistics and distribution companies are prospering in a state with the nation's second-largest foreign trade zone network and strategic access to markets in Latin America and the Caribbean.
The Sunshine State has the nation's third-largest population (trailing only California and Texas) and was the fastest-growing state in 2022. Nearly one in seven Florida residents, or about 3.1 million people, have arrived since 2012. This growth alone is about the same size as the total population of Arkansas or Nevada.
A Tampa Bay Times analysis of Florida's population growth found that more than half of these new residents have settled in only nine of the state's 67 counties. Tampa, which is now the 18th-largest metro area in the U.S., was the epicenter of the surge as Hillsborough, Lee and Polk counties added some 583,000 people from 2012 to 2022.
More people has meant more opportunity for commercial property developers and investors. This year's Emerging Trends in Real Estate report from the Urban Land Institute and PwC ranked Tampa-St. Petersburg, Miami and Orlando among the nation's top 13 markets for overall real estate prospects, while Fort Lauderdale, West Palm Beach and Jacksonville all rated above average.
The report gauged investor sentiment across major property types, with Miami placing No. 2 among the hottest U.S. industrial markets. Nearly three-quarters of survey respondents recommended that investors there buy rather than hold or sell. West Palm Beach slotted in at No. 7 for multifamily investment prospects with a 66% buy share. And even in the relatively cold retail and office sectors, Florida's major markets generally saw higher shares of respondents who endorsed a purchase instead of a sale. ●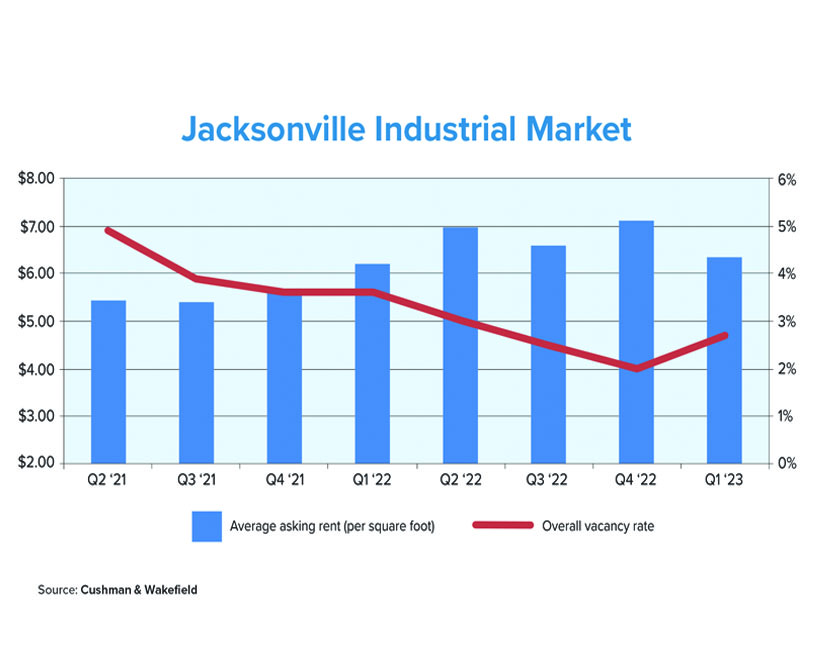 The Port of Jacksonville connects shipping companies to 140 ports in 70-plus countries. It's one of the nation's busiest ports for vehicle handling, moving more than 553,000 automobiles last year. And nearly 100 million people live within a day's drive of the port, making it a key location for refrigerating fresh and frozen foods.
In turn, the metro area's industrial real estate sector has shown strong fundamentals in recent years. As of first-quarter 2023, Cushman & Wakefield reported that the overall vacancy rate had dropped 90 basis points during the past year to reach 2.7%, while the average asking rent of $6.35 per square foot had grown by a modest 2.1%.
Westside Industrial Park is the largest facility of its kind in northeast Florida, encompassing 1,600 acres and hosting tenants such as BMW, Volvo, Amazon, Grainger and Kraft Heinz. It's also adjacent to a regional distribution center for UPS, which received a $196 million investment a few years ago and now processes more than 80,000 packages per hour. A UPS executive recently indicated that Jacksonville will remain a focal point as "the center of logistics for the state of Florida."
What the Locals Say
I'm located in the Orlando office of Avison Young. My main specialty I would categorize as owner-user types of sales, with some investment sales sprinkled in. The bread and butter is office buildings, warehouses and flex spaces for owner users at a price point of $1 million to $10 million.
They always say sellers are the last ones to catch on and hear the news. A property may have been worth $1 million a year and a half ago. Part of it was because the owner borrowed money at 4%, 4.25%. Today, it's 6.5% or 7.5%. That million-dollar number just doesn't work if your debt service is 50% higher than it was 18 months ago.
Buyers are having to live in the trenches and they see the massive difference in debt service. Because of it, the price from two years ago can't be the same today. The same can be said about cap rates. Let's use a very simple example: For a single-tenant retail investment sale, two years ago the cap rate was 5.75% to 6%. Your debt on it was in the 4% range.
That same deal today, your debt is going to be in the 6% range. Is the cap rate also going to increase by 200 basis points? No. I don't think they're selling for a 7.75% cap rate today, so therefore the sale doesn't happen. That's one of the biggest takeaways right now: You're not seeing the sales because of the seller versus buyer expectations.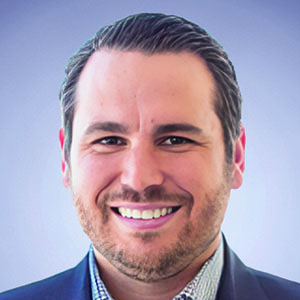 3 Cities to Watch
Fort Lauderdale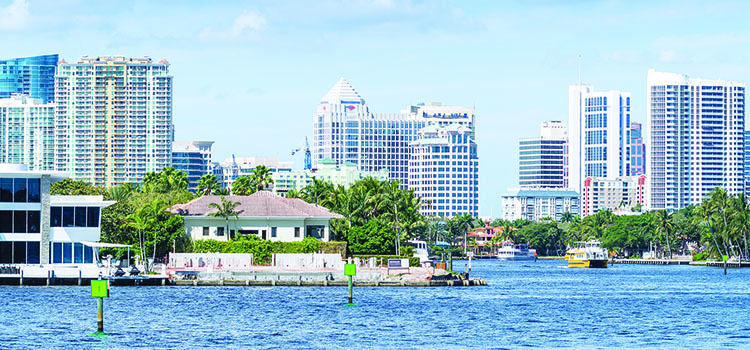 Officially incorporated in 1911, Fort Lauderdale was named for Maj. William Lauderdale, who led a faction of U.S. troops during the Second Seminole War in the 1830s. Today, the city has 183,000 residents and is known as the "Venice of America" due to its extensive network of canals. Major local employers include AutoNation, Nova Southeastern University and American Express. Officials recently approved construction of a new 47-story tower that includes 830 apartments, adding to the city's rising skyline.
Port St. Lucie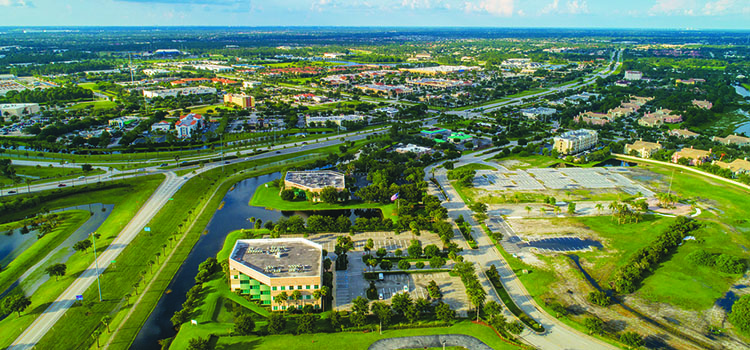 Situated at the heart of the Treasure Coast region about halfway between Miami and Orlando, Port St. Lucie (population 232,000) is Florida's sixth-largest city. The three-county metro-area economy is centered on manufacturing, logistics, agriculture and tourism. Local officials tout a number of newly built Class A industrial facilities and a 54-bed hospital that is set to open in late 2024. The Treasure Coast International Airport hosts a range of tenants across the aviation and corporate travel spectrum.
Tampa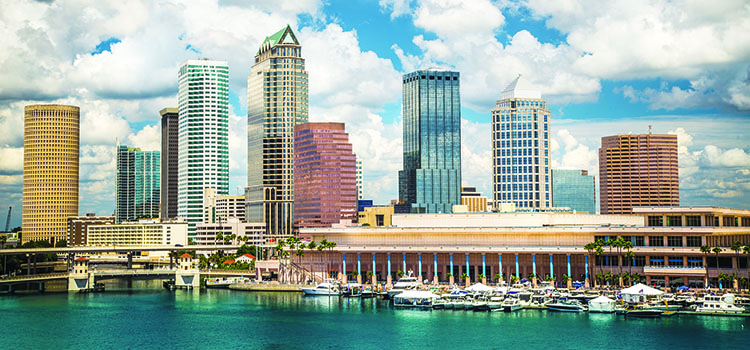 Tampa's apartment market soared early in the COVID-19 pandemic as Florida attracted migrants from other states. Yardi Matrix reported that annualized multifamily rent growth in the metro area (population 3.2 million) reached an astounding 22.6% in September 2021 before receding drastically to 1% this past May. Tampa's unemployment rate sank to 2.3% in April even as yearly job growth fell to 3.9%. Local construction firms were easily eclipsing the latter figure with 6.8% job growth.
Sources: City of Fort Lauderdale, Cushman & Wakefield, Economic Development Council of St. Lucie County, Enterprise Florida, Florida Times-Union, Greater Fort Lauderdale Alliance, Jacksonville Business Journal, Jacksonville Port Authority, Middle Market Growth, New York Post, PwC, Sun Sentinel, Tampa Bay Times, Urban Land Institute, Westside Industrial Park, World Population Review, Yardi Matrix