As one would expect, many of the charities that mortgage lenders, originators and vendors supported this past year involved efforts to help people obtain and stay in homes. After all, it's their business. It's natural that their philanthropic efforts would be in this area.
But mortgage professionals answered various needs in their communities. Mortgage companies and their employees raised money for and devoted time to veteran nonprofits, pediatric care and refugee programs, among many other worthwhile causes. At least two mortgage companies founded charities in the name of executives who have died.
In this article, read about some of the charitable efforts taken up by the people in the mortgage industry. Scotsman Guide plans to publish this feature online each quarter. If you or your company are holding an event or fundraiser, share the details at articles@scotsmanguide.com.
The MBA Opens Doors Foundation received $2,684,526 in corporate and individual donations this past September during its Annual Appeal fundraising campaign to kick off fiscal year 2024. The proceeds will support the foundation's mission of helping vulnerable families with critically ill or injured children stay in their homes while their child is in treatment. The foundation, through its Home Grant Program, provides relief to these families with housing assistance grants of up to $2,000 per month.
During the three-day campaign, the foundation received pledges from 41 companies and 52 individuals. Six companies pledged $100,000 or more in support, led by CMG Financial, which pledged $200,000, and Pingora Asset Management, which pledged $150,000.
Additional companies pledging $100,000 or more were Arch MI, Citizens Bank, Freedom Mortgage, Lennar Mortgage, Radian Group Inc. and Pennymac. Four companies pledged $75,000, including AmeriHome, Intercontinental Exchange, Pulte Financial Services and Taylor Morrison Home Funding, while 25 companies pledged $25,000 or more. Personal pledges totaled $577,526 and exceeded last year's personal commitments.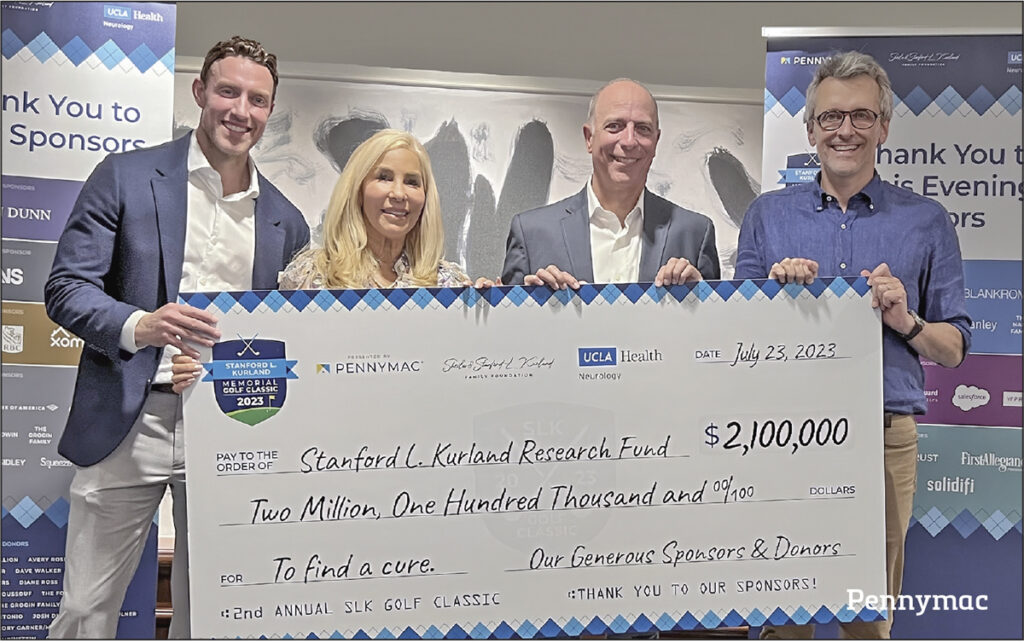 Mortgage lender Pennymac sponsored the second annual Stanford L. Kurland Memorial Golf Classic in partnership with the Sheila and Stanford L. Kurland Family Foundation. The two-day event this past July raised more than $2 million for brain cancer research that is conducted by the UCLA Neuro-Oncology Program. Stanford L. Kurland founded Pennymac in 2008. Under his leadership, it has become one of the largest residential mortgage lenders and servicers in the nation.
Kurland was diagnosed with an inoperable brain tumor in 2020 and received exceptional treatment and care at UCLA's neuro-oncology facilities. Sheila Kurland, co-founder of the foundation, said she took comfort in knowing her husband's legacy will help save lives due to UCLA and its doctors.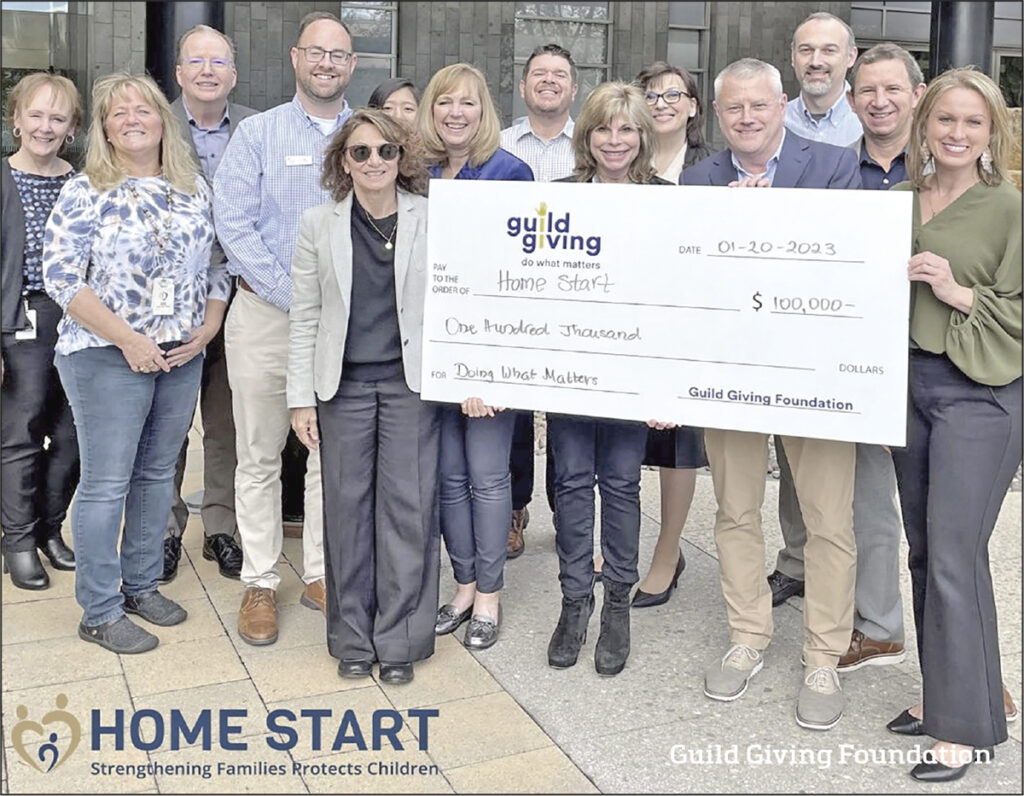 The Guild Giving Foundation, a nonprofit organization created by Guild Mortgage, hosted its fourth annual charity golf tournament, auction and dinner social in October 2022, raising a total of $380,000 for local charities. The proceeds from the 2022 event were awarded to local charities serving the San Diego community, including MyPath2Own Dedicated to Lisa Klika, the Urban Corps of San Diego County and Home Start.
MyPath2Own is a new charitable program that Guild launched in 2023 in honor of Lisa Klika, the company's late chief compliance officer. It is designed to help potential borrowers become mortgage ready through homebuyer education, concierge service and closing cost assistance grants. Klika was a strong supporter of homeownership for communities in need. The charity will receive an initial check for $180,000 from the proceeds of the 2022 golf tournament. Guild Mortgage is headquartered in San Diego.

Alex's Lemonade Stand Foundation recognized national real estate title and escrow company Title Alliance this past summer with a Top Fundraising Award. The recognition stems from the Pennsylvania-based company's monthlong "TA Gives Back" campaign from 2022, when its team members, partners and clients raised nearly $9,600 for the charity, which supports patients and families affected by pediatric cancer. Many of the offices across the 12-state Title Alliance footprint held "Yellow Days" and participated in a lemon challenge to raise funds. For the Title Alliance Gives Back Lemon Challenge, participants were challenged to suck on a lemon for 30 seconds and/or make a campaign donation. The fundraising award is given by Alex's Lemonade Stand to celebrate contributions of $5,000 or more.
Sun West Mortgage Co. was nominated for an award at the 2022 National Philanthropy Day for its outstanding effort, commitment and support for The Autism Community in Action. Sun West was nominated for the Outstanding Large Corporation or Business Award, which recognizes a business that has created a culture of philanthropy within its organization and has actively demonstrated its commitment to improving the community. For the past 10 years, the family-owned business has been dedicated to providing free education, support and hope to families living with autism. Through this effort, Sun West has provided life-changing resources to more than 50,000 families.

Real estate company Morguard gave back to communities across the U.S. with its North Pole Express initiative during the 2022 holiday season. Residents at Morguard properties collected books, bears, pajamas, blankets and essential hygiene items that were donated to international nonprofit Comfort Cases, an organization whose mission is to aid youth in foster care. The Canadian-based Morguard owns residential, retail, office, industrial and hotel properties, and it manages real estate and financial assets for institutional investors.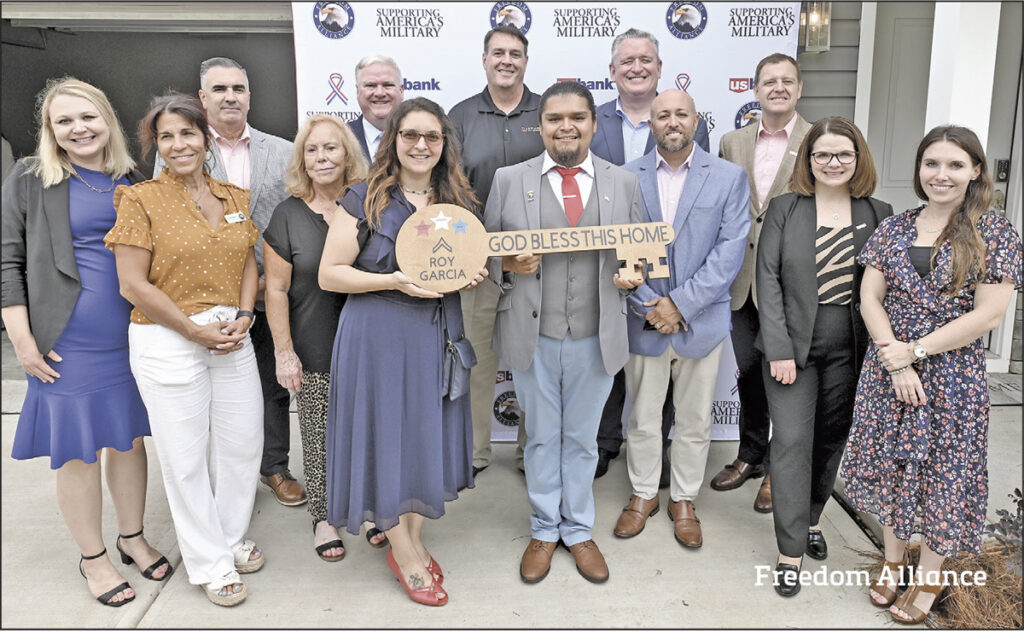 Freedom Alliance, U.S. Bank and True Homes partnered this past August to honor U.S. Army Pvt. Roy Garcia and his family with the gift of a mortgage-free home in Monroe, North Carolina. The newly built house was donated by U.S. Bank through its Housing Opportunities after Military Engagement program, in conjunction with Freedom Alliance's Heroes to Homeowners program. Since 2013, U.S. Bank has donated 22 homes valued at $4.8 million to deserving military families in thriving communities across the country. Garcia enlisted in 2008 and was deployed to Kunar Province in Afghanistan in 2010. He and his unit participated in a joint operation with the Army Rangers and Afghan troops against the Taliban. The fighting was immediate and intense. Garcia's unit lost their medic, and within 24 hours their numbers were reduced from 22 platoon members to nine due to injuries that required medical evacuation. During his deployment, Garcia also helped build a school for Afghan children, provided security for election day voting and established relations with village elders. Upon his return, he met his future wife, Allison, and they married in 2012.
The MBA Opens Doors Foundation announced this past July that it raised $234,536 at its annual Charity Wine Auction held during the Mortgage Bankers Association's Chairman's Conference in Manalapan, Florida. The funds raised will support the foundation's mission of providing mortgage and rental-assistance grants to families with critically ill or injured children, allowing parents and guardians to be by a child's side during treatment without fear of losing their home. The foundation has provided more than $22 million in mortgage and rental-payment assistance to nearly 15,000 families since its inception in 2011, making it a critical part of a family's support structure while their child is ill. Grants of up to $2,000 are made monthly to families with a child in treatment at one of the foundation's network of 13 children's hospitals.
Freedom Mortgage and Radian Group Inc. extended their support this past August to the MBA Opens Doors Foundation, which has an alliance with Children's Hospital of Philadelphia. Freedom Mortgage has committed an additional $600,000 over six years, and Radian has committed an additional $500,000 over five years. The foundation partners with the hospital's social workers to identify families with critically ill or injured children in need of mortgage or rental-payment assistance as potential grant recipients. The first set of housing grants were made to the hospital in March 2020 and nearly $1 million in housing assistance to 660 families has been provided since then.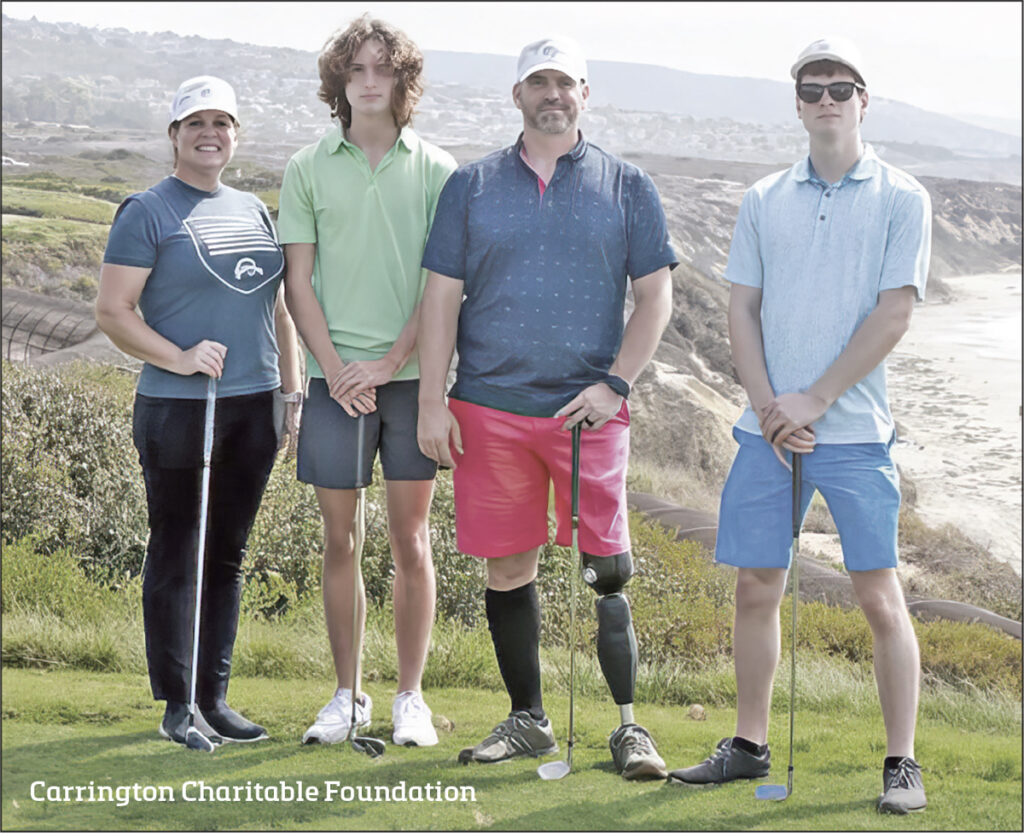 After a two-year hiatus during the COVID-19 pandemic, the Carrington Charitable Foundation held its 10th annual golf classic on Oct. 10, 2022, at The Resort at Pelican Hill in Newport Coast, California. The event raised more than $2 million for its initiatives that aid U.S. service members returning from post-9/11 battlefields. The foundation is the nonprofit arm of The Carrington Companies. More than 250 golfers participated, and the event culminated in a dinner and auction attended by more than 450 people. Since 2011, the charity golf tournament, together with its React 2020 and 2021 virtual events, has raised more $27 million for veterans and their families
Operation Homefront, a national nonprofit serving America's military families, presented Cornerstone Awards in December 2022 to Ali Haralson, president of Auction.com, and Len McMorrow, senior vice president of default recovery and litigation at U.S. Bank. The awards are for individuals who have gone above and beyond to help Operation Homefront transform how it serves military families and delivers its mission. Haralson joined Auction.com in 2017, and her company has donated more than $850,000 in support of permanent and transitional housing programs. McMorrow has been with U.S. Bank for more than 10 years and has been a driving force in making a difference for military families. The nonprofit's partnership with U.S. Bank began in 2019, and due to McMorrow's leadership and vision, U.S. Bank has donated more than $1.3 million in cash and in-kind support to the nonprofit.
Lennar Mortgage raised more than $100,000 during its 10th Annual Derby, where company teams raised money in unique ways during the spring of 2023. The Miami-based mortgage company presented its gift to the MBA Opens Doors Foundation in May. Since 2019, the Lennar Mortgage Annual Derby has raised more than $300,000 for the foundation from 2,400 individual donations by Lennar Mortgage associates. Laura Escobar (president of Lennar Mortgage and the MBA's 2023 vice chair) and her team bested their fundraising goals during the monthlong campaign, going from less than $12,000 in donations in 2019 to a whopping $100,000 this year.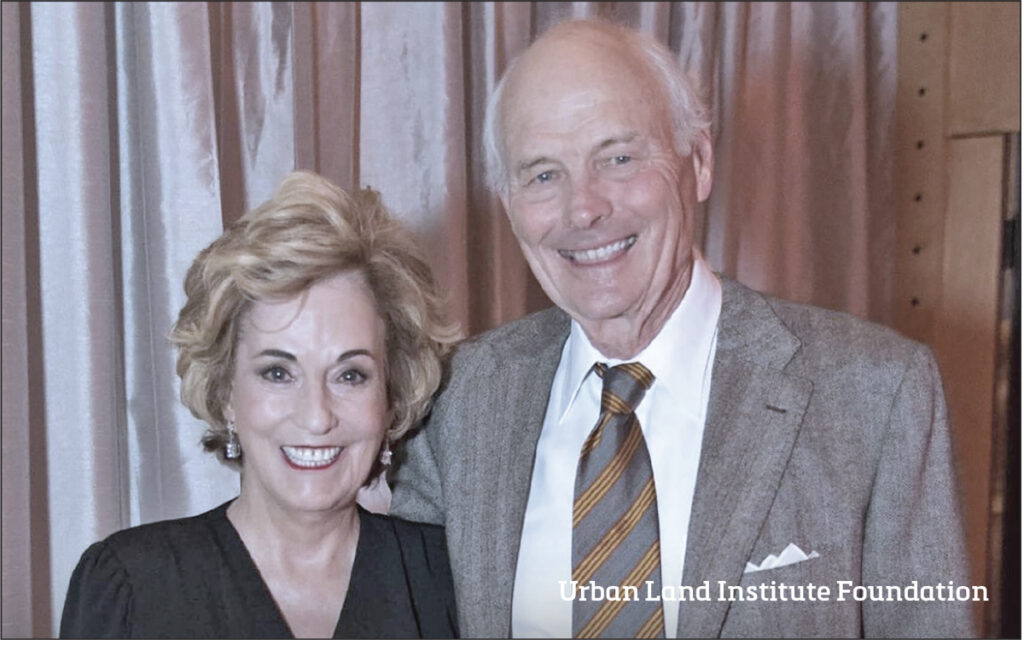 Real estate executive and Legacy Partners chairman Preston Butcher, along with his wife Carolyn, donated $1.5 million in 2022 to the Urban Land Institute (ULI) Foundation to create the Homeless to Housed Initiative. As part of ULI's Terwilliger Center for Housing, the initiative aims to identify and promote strategies that will enable communities to provide stable housing for those experiencing homelessness. The new program will build on the findings of ULI's recent report on the issue, which Butcher co-authored and sponsored. Butcher intends for his gift to provide developers and policymakers with the tools they need to design and implement successful attainable housing programs — and ultimately reduce the number of people without shelter.
Scotsman Guide Inc. and its employees contributed several boxes of new toys to the Toys for Tots drive in December 2022. Toys for Tots is a program run by the U.S. Marine Corps Reserve. The mission of the program is to collect new, unwrapped toys and distribute them to less fortunate children at Christmas. In 1991, the Toys for Tots Foundation was created at the behest of the Marine Corps. Scotsman Guide plans to hold another toy drive this year.
Houston-based InterLinc Mortgage partnered in December 2022 with Feeding America for its first companywide fundraiser, with a goal of donating $15,000 to food banks across the country. The fundraiser encompassed online giving and local food bank volunteer opportunities, as well as a grant from the InterLinc Family Foundation, a nonprofit that focuses on assisting other organizations that make spiritual and physical impacts in the community.
Through a network of 200 food banks and more than 60,000 food pantries and meal programs, Feeding America provides meals to 40 million people each year. In addition, the foundation also helped several other nonprofits last year, including a partnership with Theatre Under the Stars, which provides accessible and affordable arts education to individuals with disabilities. The InterLinc Family Foundation also gave a $10,000 check and 40 welcome kits to Houston Welcomes Refugees, a Houston-based organization focused on rehoming refugees to the U.S.
Excite Credit Union and Excite Foundation announced this past July that they've been selected by California's ScholarShare Investment Board to launch education and awareness programs that promote multiple college and career savings strategies for low-income families in the San Jose area. Research shows that low-income children with as little as $500 in a savings account are three times more likely to enroll in college and four times more likely to graduate. The grants will fund programs to educate eligible low-income families about college savings programs.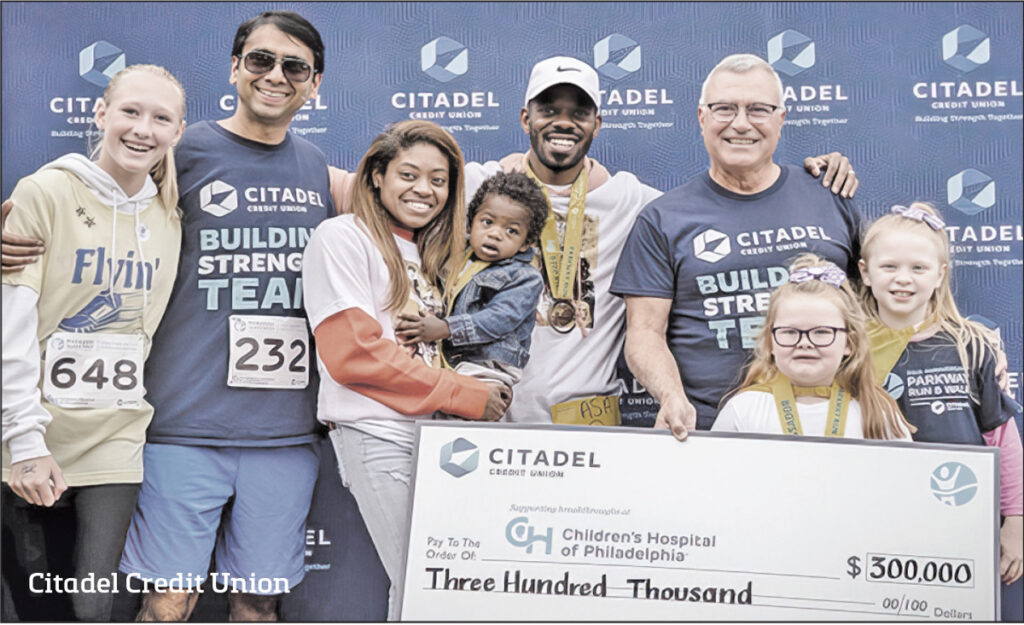 Nonprofit Citadel Credit Union doubled its annual contribution last year to $300,000 for the Cancer Care Center at Children's Hospital of Philadelphia. Since 2019, the credit union has been the presenting sponsor of the Parkway Run & Walk fundraiser for the children's hospital, raising a total of $750,000 to fund critical childhood cancer research and care. About $43,000 of Citadel's contributions last year were raised by its Building Strength Together Team of 170 employees, which more than doubled what the team raised in 2021. The fundraiser was held Sept. 25, 2022, along the Benjamin Franklin Parkway, and it drew nearly 10,000 supporters, including more than 300 teams.
This past June, Silverton Mortgage celebrated the 10-year anniversary of its charitable organization, The Silverton Foundation, which supports families facing financial hardship due to medical crises. The foundation has provided a combined 150-plus years of mortgage and rental assistance to families with sick children who have been hospitalized, or who are receiving ongoing chronic or critical care treatments. Silverton Mortgage also announced in March 2023 its corporate sponsorship of the Kyle Pease Foundation, a nonprofit that provides opportunities for people with disabilities to participate in athletic events, enriching their lives and those who support them. The nonprofit provides scholarships, purchases medical or adaptive sports equipment, and participates in educational programs to create awareness of cerebral palsy and other disabilities.
Telephone Doctor and ServiceSkills gave an undisclosed donation to the Fisher House Foundation, which builds homes where military members, veterans and their families stay for free while loved ones are in the hospital. These homes are located at military and U.S. Department of Veterans Affairs medical centers around the world. Since its inception more than 30 years ago, more than 455,000 families have been served. Telephone Doctor and ServiceSkills are customer service training series companies based in St. Louis that work with mortgage companies and other businesses. ●