This year, Scotsman Guide launched the Top Emerging Stars rankings, highlighting the Top 100 of our Top Originators under the age of 40. Read more and see the rankings list here.
Scotsman Guide handpicked eight originators from the top 100 to interview about their secrets to success. Each young mortgage professional has a different story, but all agreed on one thing — to become an accomplished originator, you have to fall in love with the job.
#5 Jason Evans
Guaranteed Rate
2021 Production Numbers

Closed loans: 714
Total volume: $309.8 million
Jason Evans was drawn to mortgage origination while studying economics and finance at Bentley University in Massachusetts. He saw unlimited income potential and the ability to help hundreds of people each year, so he gave it a shot. Now he's been in the for business 18 years, and he says the passion and drive he found for the job helped him achieve success.
"Very early in my career, I noticed the level of service was very poor," Evans said. "Just doing things the right way — treating people with kindness, getting back to them, doing things quickly — it helps you stand out."
Being consistent, maintaining good relationships with other professionals and being adaptable to change are all traits that Evans considers important to success. Being quick and efficient with loan closures also helped him stand out. But there's no perfect formula for success, he said.
"It's just a lot of hard work," Evans said. "There isn't any one thing or everyone would do it."
#6 Casey Oiness
Guild Mortgage Co.
2021 Production Numbers

Closed loans: 577
Total volume: $308.3 million
Casey Oiness was working in wealth management when he purchased his home in 2007. Intrigued by the mortgage process and industry, he reached out to his loan officer to learn more. Three years later, he jumped headfirst into the business and has been growing ever since.
He now leads a Guild Mortgage branch in Bellevue, Washington, and he said that building up his own team while coaching others has been the highlight of his career.
"Building both my personal production team — who deserve a lot of the credit for our success — and being able to help the loan officers in our branch grow their business has been such a rewarding experience," Oiness said.
The first three years as a loan officer can be a tough grind, he said, but with hard work and a good mentor, anyone can be successful. He encourages other young professionals considering mortgage origination to jump in early.
"Not enough young people get into it really young," Oiness said. "If they get in when they're 25 or so, by the time they're 35, they could be super successful."
#13 Ameer Katifi

E-Mortgage Capital
2021 Production Numbers

Closed loans: 766
Total volume: $285.5 million
Ameer Katifi started in the mortgage industry at 19 years old and took only six years to climb the ladder to a vice president position at E-Mortgage Capital. When he started as a loan officer, he was told he entered the industry at a bad time and probably wouldn't make any money.
He threw his efforts into social media and marketing to grow his business, and it allowed him to separate himself from the pack. Now licensed in 20 states, Katifi said he focuses on making the mortgage process less stressful for his clients, who are often already overwhelmed by the homebuying process.
"The most important thing is just putting in the work and making sure that none of the stress we feel during a deal gets passed on to the client," Katifi said. "That's the biggest thing for me — making it cheaper and easier for them, and getting them to the finish line."
#14 Valentina Wilber
Homespire Mortgage
2021 Production Numbers

Closed loans: 507
Total volume: $278.6 million
Nine years ago, Valentina Wilber put in her two weeks' notice at a bank job in Washington, D.C., and was ready to pack up and find herself while bartending on St. John in the U.S. Virgin Islands. The same morning, one of her clients came into the bank, heard she was leaving and asked for her card. The client was Michael Rappaport, president of Homespire Mortgage.
"He reached out to me that night," Wilber said. "I sat down with him, he convinced me to try it out for six months, and nine years later, here I am."
She said she prioritizes building relationships with clients and referral partners, and doesn't take for granted being a part of "this major milestone in people's lives." Lifting up other young women also is important to Wilber, whose team is all-female and all-millennial.
Her advice to new originators? "Find the right mentor — a person who's successful but wants to share in your success," Wilber said. "That's instrumental. You can teach anyone about guidelines; what's more important is someone who will guide you through how to build and maintain relationships."
#21 Luisa Bedoya

MSA Mortgage LLC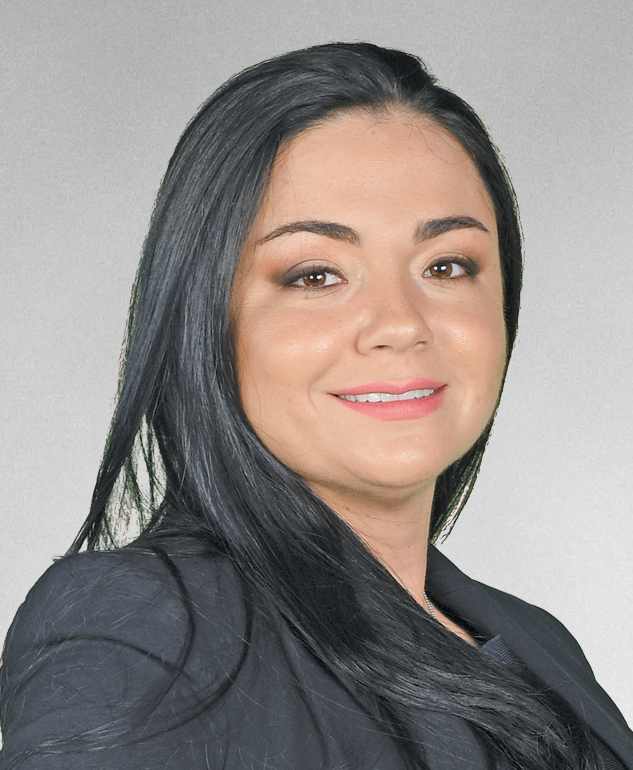 2021 Production Numbers

Closed loans: 502
Total volume: $235.1 million
Luisa Bedoya was studying finance when she did a good deed that would lead to a successful 19 years in the mortgage industry. A friend of hers was struggling to get a loan, so she researched the process, collecting all the paperwork and important documents needed for approval.
"I saw the Latino and minority communities struggling to get a loan because they don't understand the loan process here in the U.S.," Bedoya said.
She developed her niche working with the Hispanic community in Boston and beyond, and she became well known for it. She said she focuses on relationship building and now has third-generation clients, with former borrowers sending their children and grandchildren to her.
"Every single house, I feel like I'm doing it for my own family," Bedoya said. "I always try to get the best deal for them. And by the time we close the loan, they understand everything and they know they can always call me back."
#23 Cathy Haddad

Guaranteed Rate
2021 Production Numbers

Closed loans: 495
Total volume: $230.6 million
With 19 years under her belt, Cathy Haddad has scaled her business to become the No. 1 Top Woman Originator in New Jersey, according to Scotsman Guide's rankings.
"Coming into the business almost 20 years ago, there wasn't a lot of women," Haddad said. "Women I've met have told me that they knew they could do it because I did it. That means so much. Seeing so many women come up in a male-dominated industry shows that anything is possible."
She also said it's been great to watch more young mortgage originators enter the industry and find innovative ways to grow their businesses.
"The purchase market is harder to come into for young originators," Haddad said. "The ones who are successful are using social media. They're making it fun, talking about mortgage in a useful way. They're bringing in consumers directly.
"I think technology is going to bring a lot of young blood into the industry, which is so exciting."
#25 Collin Psioda

Chaos Home Loans LLC
2021 Production Numbers

Closed loans: 791
Total volume: $230.4 million
Collin Psioda closed more U.S. Department of Veterans Affairs (VA) loans in 2021 than any other Top Originator — and at only 27 years old.
He started in the industry right out of high school, working as an assistant until he got licensed and began bringing in business of his own. Psioda then opened his company, Chaos Home Loans, in 2017. As he gained experience and knowledge of loan products, Psioda said he realized the untapped potential of people being qualified for the VA benefit but not knowing how to use it. He leaned into the VA purchase market and never looked back.
"Last year was a unique year," Psioda said. "At the beginning of my career, I focused on purchases. They're the lifeblood. Refinance comes and goes.
"We spent five years building a purchase pipeline. Then last year, when rates dipped, we were able to go back through and let everyone know it was time to refinance. That allowed us to dramatically jump our volume last year."
#68 Amy Harvell

New American Funding
2021 Production Numbers

Closed loans: 512
Total volume: $155.5 million
Amy Harvell closed an impressive $155 million in loans in 2021, despite having been in the industry for only three years. A former private banker and branch manager, Harvell started originating mortgages in 2018 at the request of her boss.
She said she was initially hesitant, but once she was in, she immediately found success. She did $1 million in volume in her first month and $25 million in her first year. She then moved to New American Funding, where she said she has more tools and opportunities available to grow her business.
"I love it. I tell my husband all the time — to find a job I truly love, that I get up every day and want to go to, it's amazing," Harvell said. "At New American, the culture and leadership has been such a positive experience, and helping people get into their homes is so rewarding."